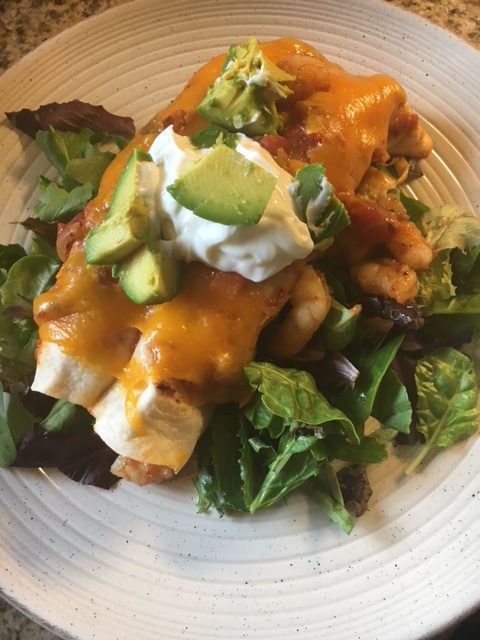 You have the capability to make anything "lighter", just remember that.  There is no reason you can't enjoy what you love, all things in moderation.  This is where I love experimenting.
On Sunday, we marinated chicken in fresh lime juice, garlic, cilantro, salt and pepper, and a TBSP of olive oil.  We grilled enough chicken for dinner then a bunch extra to turn into chicken enchiladas.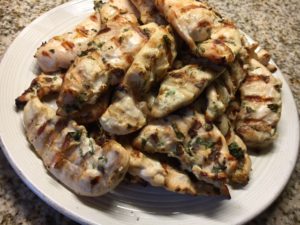 On Monday I chopped up peeled and deveined shrimp…sautéed it in a little Mexican seasoning and added salsa.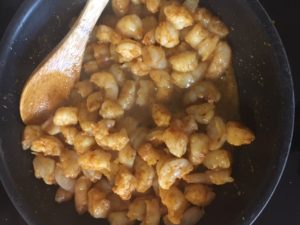 Then did the same to the leftover chicken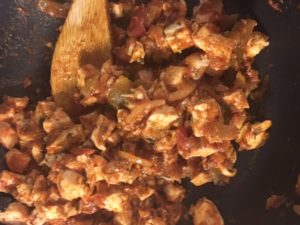 Then I piled the shrimp and chicken into tortillas and roll it up. I used carb balance tortillas (they are delicious!).
Once you have rolled all of your enchiladas, top with more salsa and cheese (I used reduced fat cheddar).
I served mine over lettuce and topped it with sliced avocado and sour cream.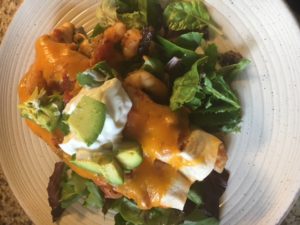 Enjoy 🙂