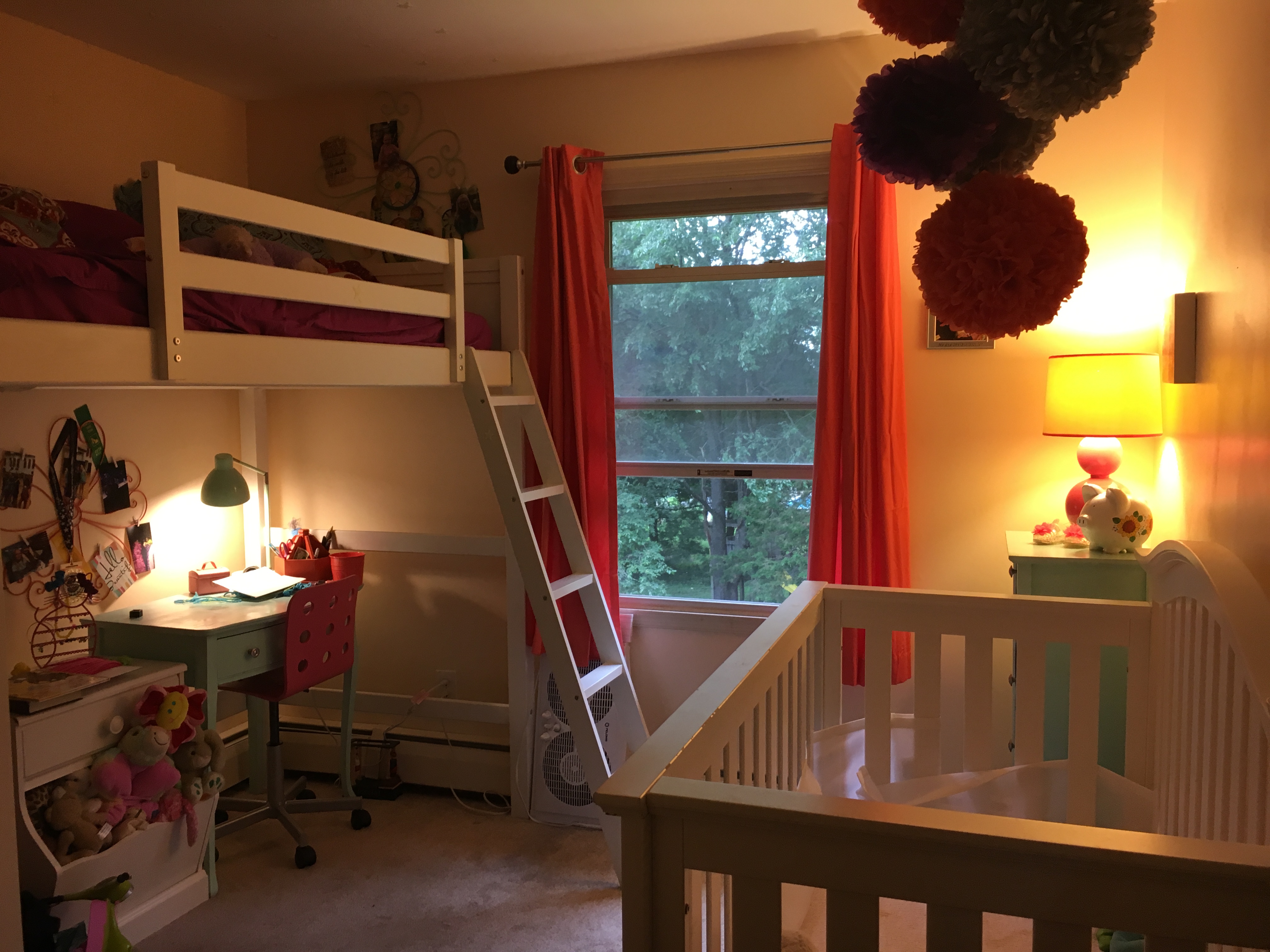 It's not weight or even health related, but I'm so excited I got this done I have to share. I finally finished the room for the girls! It took ten times longer than I wanted it to but I couldn't be happier!
Trying to squeeze two kids nearly ten years apart in age, on a shoestring budget into a not so big bedroom was a feat in itself. After some creative organization and furniture placement, we got it done and they love it!
Within this project many little projects came about.  From the mobile, to scouting out dressers/desk (and sanding and painting them all), to finding and spiffing up all the little accessories I found. I love doing this stuff!
So here are some pics of the "finished" project, I say that loosely because things are always changing. I'm toying with the idea of putting a book shelf under the loft next to the desk.  If you know me, you know I'm always changing things.
On to the next project!
XO