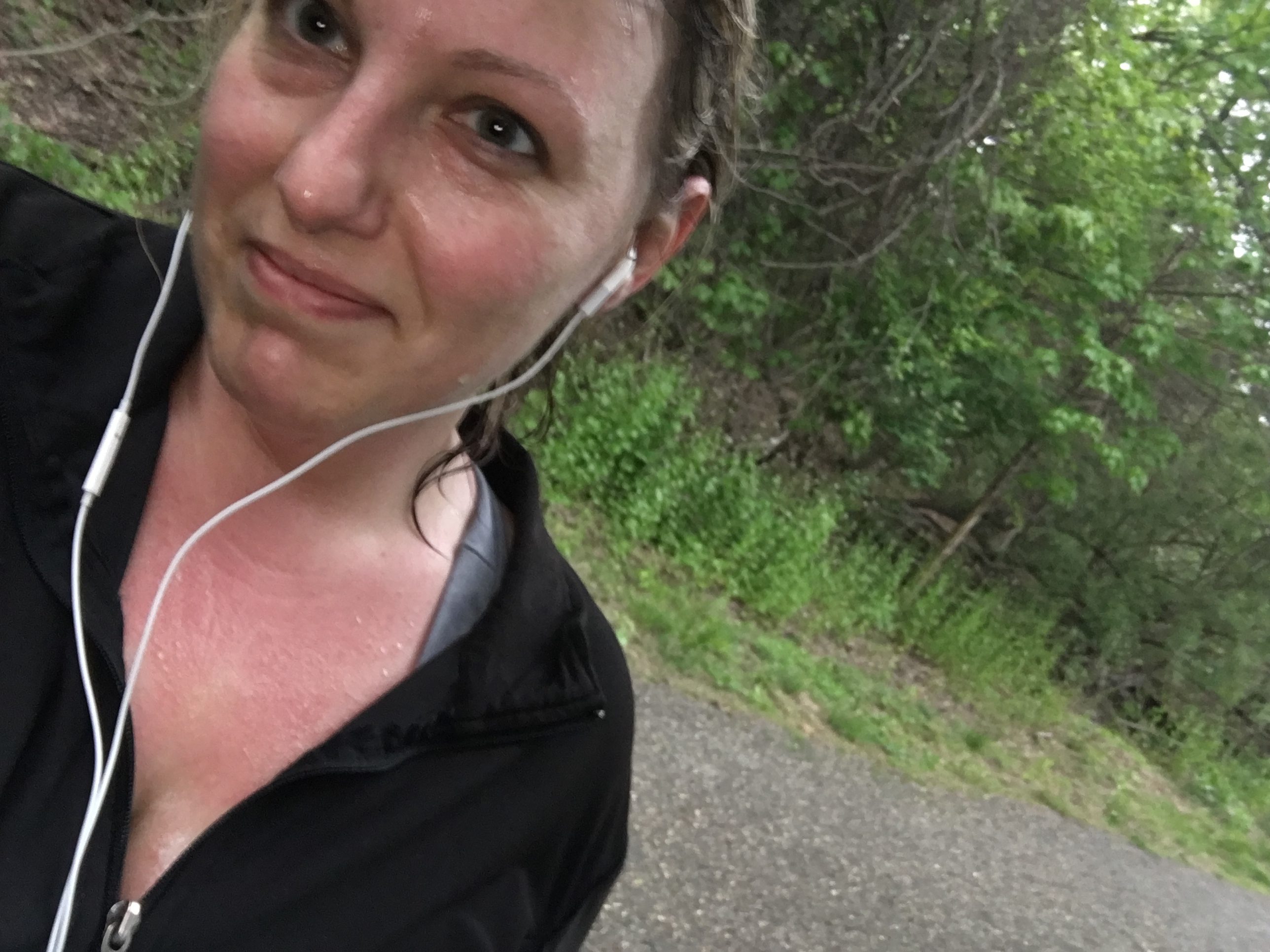 I eat when I'm hungry. I eat when I'm happy. I eat when I'm sad, depressed, or angry.
Today all my siblings and their families assembled at my house to welcome the newest addition. My adorable new nephew Maxwell. I believe this is the first time since just after my mom passed away, that we were all in the same place at once. We all have children and busy lives going in different directions, it's hard to get together often. That being said, the fact that my mom wasn't here to enjoy all her grandchildren stung a little. Just didn't feel the same. Good times were had and happy child memories were still made. We all said our goodbyes and everyone left. I put the baby down for a nap and sat down to look at all the pictures I snapped today. I balled my eyes out. How can she actually be gone? As I said before, it doesn't get easier, just different. I'm only 34 and both my parents are gone, how can that be? It's a strange feeling.
I went into the kitchen for the cake that was left behind (let's be honest, I already had a piece with my coffee earlier). I stared at it. No, I'm going for a run instead, it's where I get all my thinking done.
I got to my trail and turned up my music. I was making excellent time, my pace was the best I've run since last year. About 200 feet from the end of the trail (I go straight down and back so it's the halfway point), Fight Song (Rachel Platten) came on. Oddly enough (or maybe not) this trail leads right to where my mom used to live. I used to chuckle to myself before, if I ever saw a bear on that end of the trail "I'll just run to mom's house". I lost it. A huge, ugly, cry. Was I running so fast because I was running to her? I stopped to compose myself for a minute. This has never happened to me before. I turned around and started walking back down the trail. After a minute or two I picked up the pace and started jogging again (that cost me my time!) A song or two later it starts sprinkling, then raining.
The next song that comes on is Brave (Sara Bareilles). It's pouring and I'm running at a decent pace. "Say what you wanna say, and let the words fall out". Funny the first time I heard this song I was in Michelle's spin class; it gets me every time. Words to live by, life is too short. Tell people you care, don't hold grudges, live in the moment.
I'm drenched! It even hailed for a few minutes.
I got to the end of the trail…crossing the street to get to my car and the sun comes out. Go figure, I had to laugh. In the end I still ran my best time since last year, thanks mom. I drove home and threw out the cake 🙂
XO,
Hungry Badass