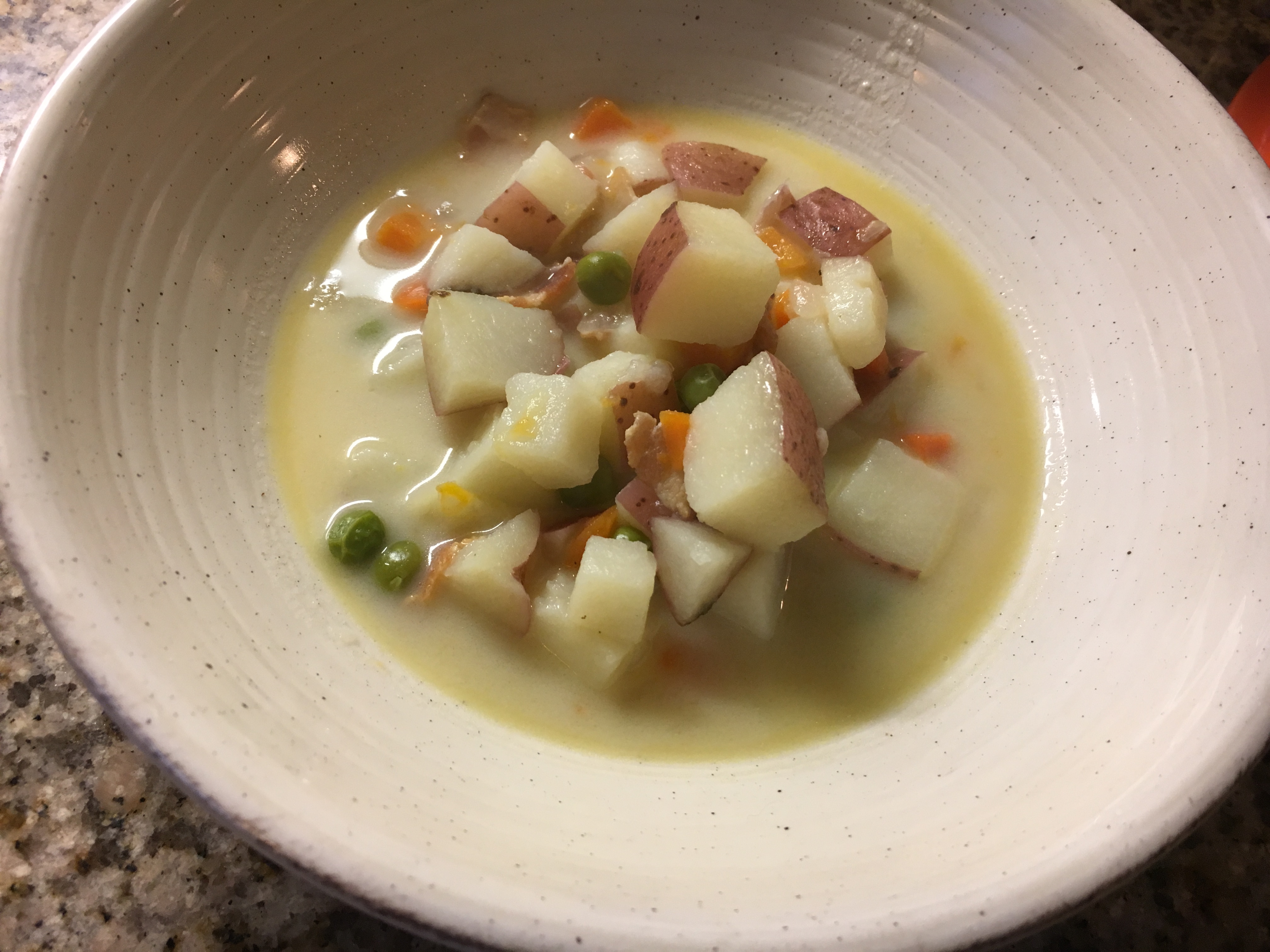 Just a quick hello as the children are climbing the walls 🙂
I was a magician in the kitchen yesterday morning, prepping for the week ahead. As the cooler weather sets in, we've been craving some comfort food.  Every few weeks I like to use up what we have in the house, I call it "living off the land". It allows me to use up the ingredients of dishes that maybe never materialized and my budget likes it too :).  I was able to pair up some easy to make dinners this week with our busy schedule.
Sunday – we devoured some amazing ribs that cooked all day, Mushroom risotto, and a salad. (I didn't get a pic, doh!)
Monday – Stuffed baked potatoes (topped with shredded BBQ ribs from last night), cheese and a giant salad
Tuesday – Potato soup and salad
Wednesday – Pasta with Italian sausage and broccoli
Thursday – Breakfast for dinner (Daddy's out – the kids love breakfast for dinner – their choice, pancakes, eggs, whatever!)
Friday – ?
Saturday – ?
I left Friday and Saturday open this week, the boys will be camping so it's just us girls. Emily and I may go out one night and make something together the other.
Here is my soup prep, yes that's bacon :):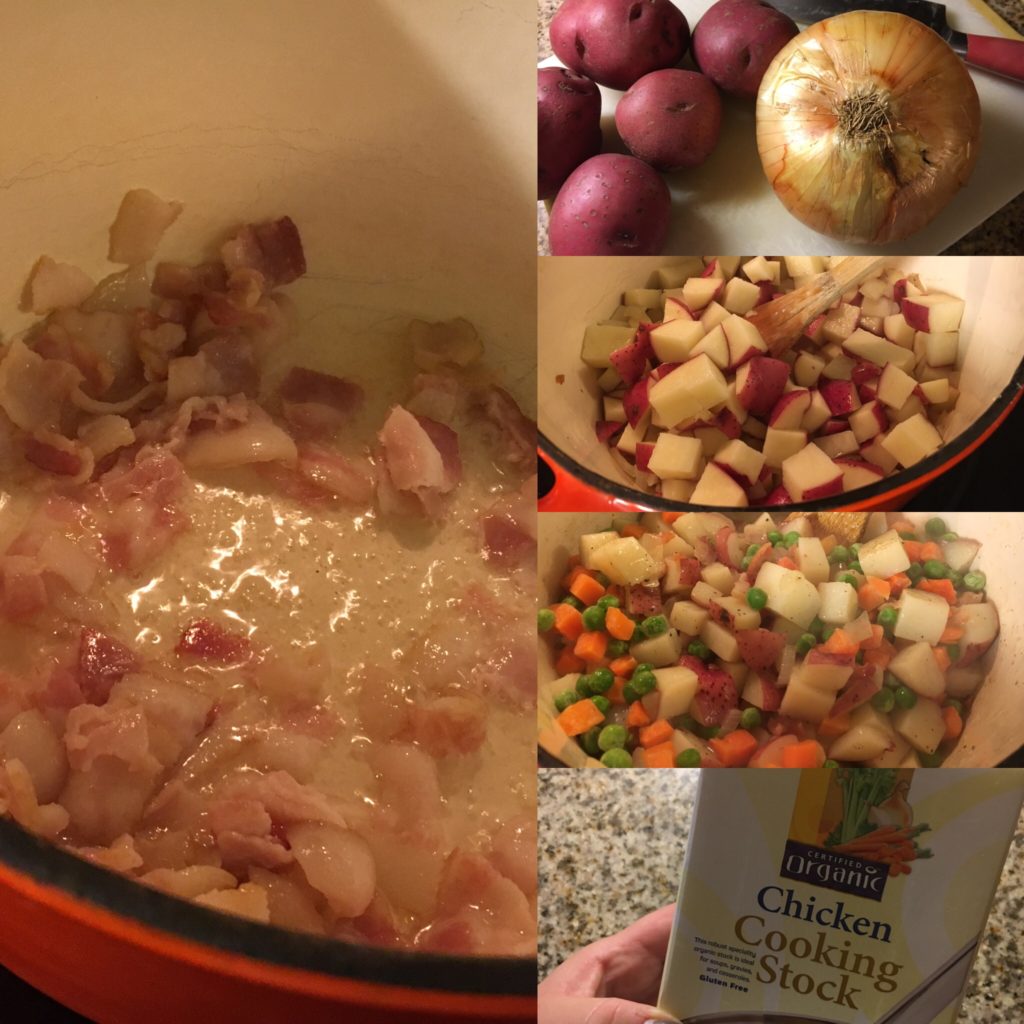 I also prepped a little breakfast too. I made myself my egg white cups, using peppers, onions and cheese. Never under estimate the convenience of frozen chopped onions and peppers. Of course I prefer fresh but I try to keep these in my freezer at all times, ready to go in seconds.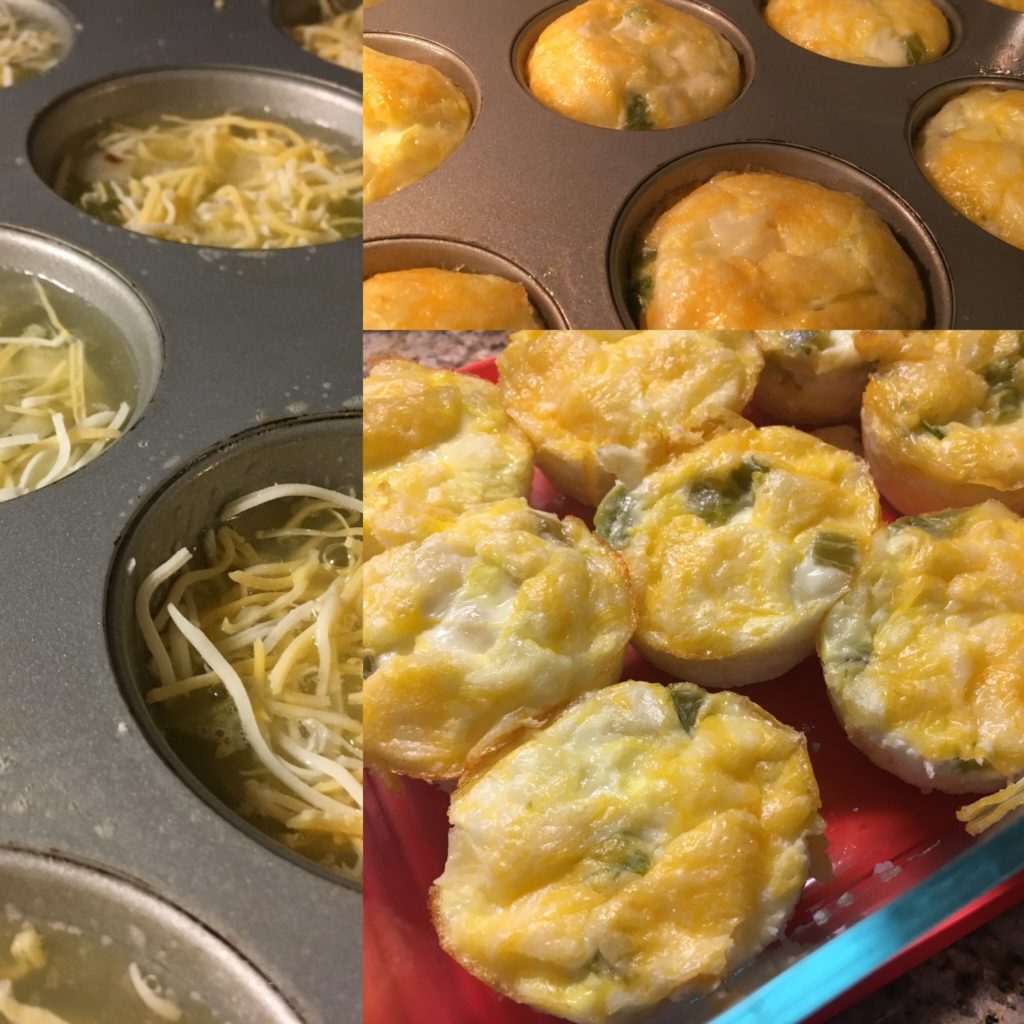 I also made some delicious cream cheese filled pumpkin muffins, the kids loved them, especially Evelyn!