I spent much of my day head buried in work with my stressors swimming around in the background. It's all about choices. Are my circumstances going to change if I'm stressing about it all day? No. So why put myself through that. I refuse to let it consume me. (This is me talking myself out of it). Everything is temporary.
Emily snapped this picture of me walking in with the baby; diaper bag, purse, baby, drink, phone. She can been seen throughout any given day balancing life/work. I thought it was funny, to actually see it when we all do it everyday.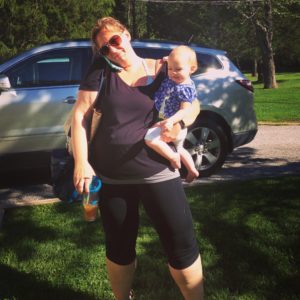 So I hit the gym tonight. One thing I never do at the gym alone – weight lifting. Until tonight that is! It's one of those insecurities, I stepped out of my comfort zone and I'm so glad I did! I got some spin and elliptical time in too, yay!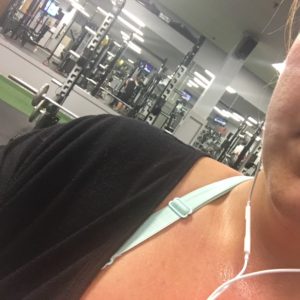 Until tomorrow!
XO