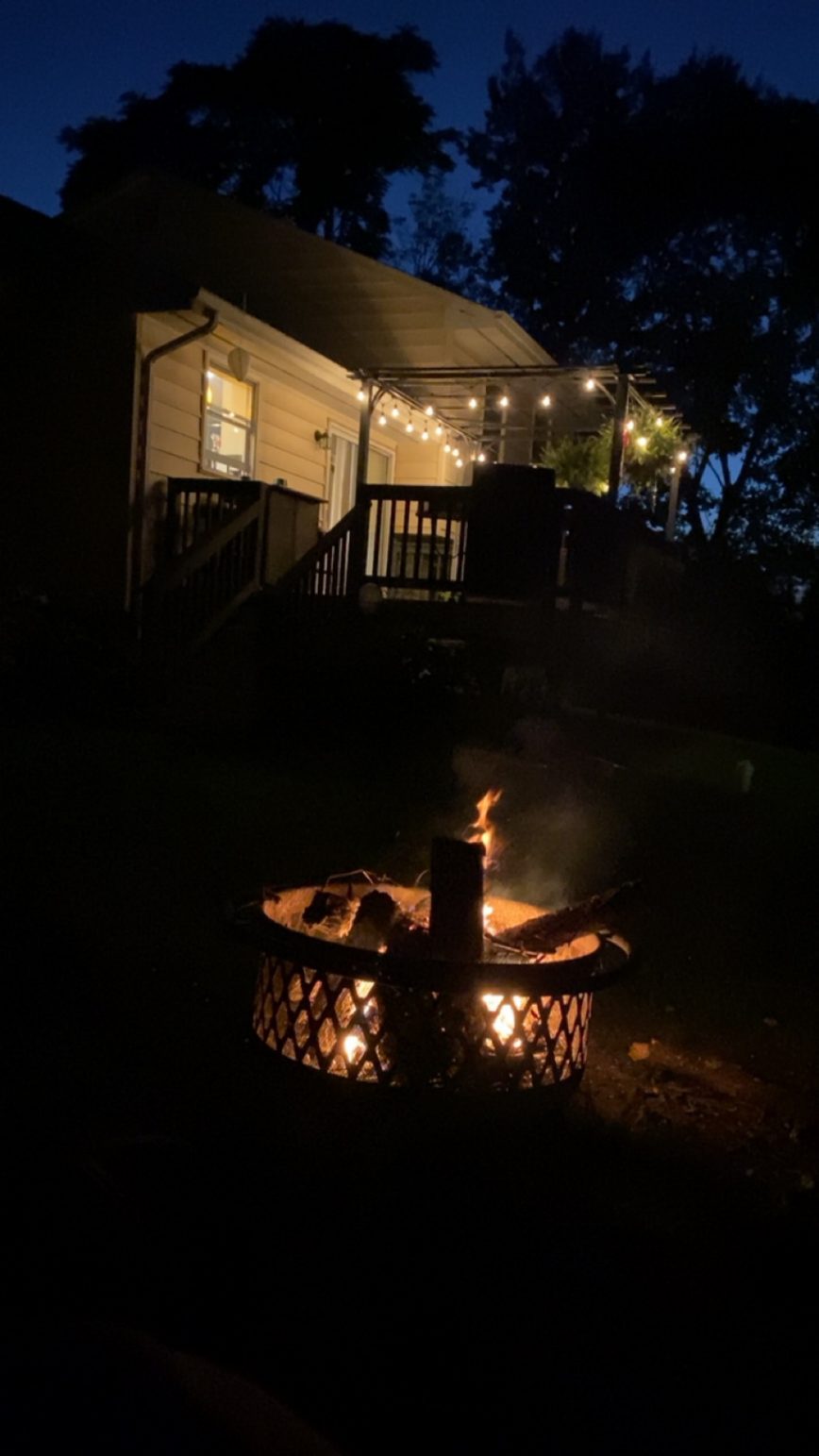 Taking Care
As I sit here, at 8pm on a Wednesday evening (alone)…I check my email "Use your alone time wisely". Well, if there wasn't a more appropriate time for all these things to collide – and here we are.
I am at the end of day two in the hospital (I'm okay!!), just a minor setback. We were supposed to be living up the last weeks of summer with my kiddos, adventuring – but here I am, sitting in a hospital room.
************
I'm lying here in the hospital I'm wondering if they can just have a look over at all the other aches and pains the way the mechanic does?
C'mon doc tell me all the issues. Why are my toes and ankles cracking all the time. What's with the pain in my left pinkie knuckle that never seems to go away?
Often times even when we feel overwhelmed, we continue…we just keep going because – what other choice do we have? Who else is going to pick up the slack? How else will anything get done?
I know I'm not alone when I say, sometimes when we get sick or are forced to slow down, it's because that's the only way it would happen. Which could be true, or not. I do take time for myself (and I don't feel guilty about it anymore), but sometimes we're trying to accomplish more than is humanly possible, or we need to make sure we're not missing anything – we need to step back and re-adjust our footing,
What would you do with a day to yourself? Really think about it – dig a little bit after your initial thoughts (auto responses).
There's always so much noise we can't control in our lives, and those tiny moments we may take for ourselves (I said may) get muffled by all the static that surrounds us, making it nearly impossible to get clear.
It's in those moments of solitude is where growth begins and flourishes. Find your passion and connect with yourself.
Take the time and feed your self-love and personal growth. Life is too short to be unhappy.
One thing I do know is that one of those fun tables would bring my working from bed game to a whole new level!!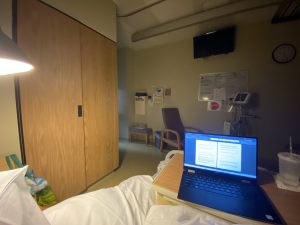 I'm grateful I had that time, I'm grateful I'm being well cared for, I'm grateful I listened to the doctor, and I'm REALLY grateful to my village for bringing me coffee, and clean clothes!
I came in here feeling horrible, and today I felt a little better and just needed to be hooked up to an IV most of the day…I did some work in solitude. It's not always about all the items we've crossed off (as much as I love doing that) – it's about all the creativity, emotion, and thought we invest in what we're spending all these waking hours doing.
Thinking of you, and sending you so much love
Xoxo,
Laura
P.S. I did get to have a great weekend with my kiddos before all this nonsense…