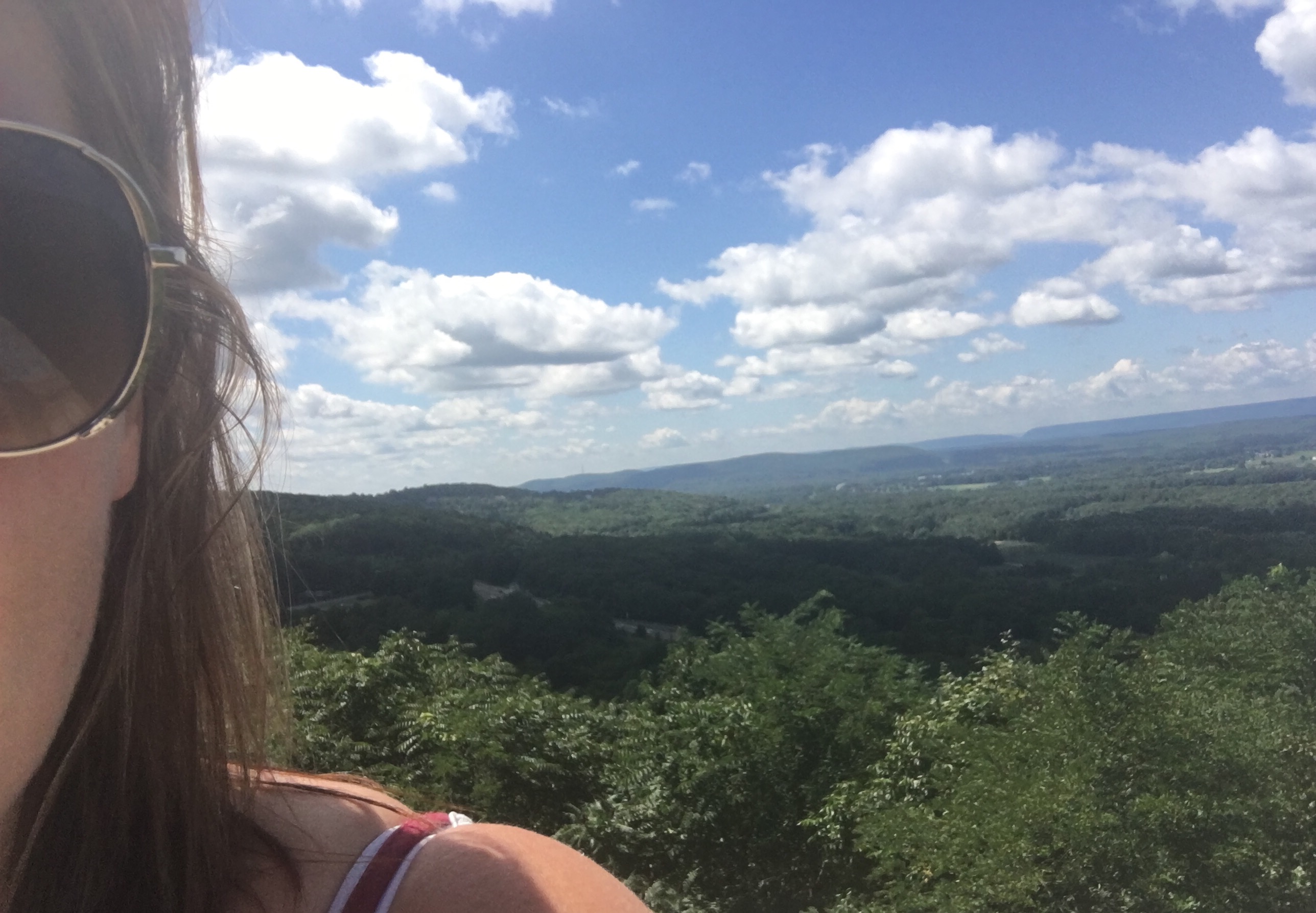 This is the earliest I have EVER started packing for vacation, I'm usually up til 2am the night before we leave frantically folding laundry and over packing.  It's so adult like 🙂 I even started a new playlist for those magical beach runs, I'll share when I'm done.
Summer is winding down, as we get ready to embark on our adventure.  I welcome a change of scenery, the kids love it and it's Evelyn's first beach vacation!
So this week I tried something new, totally out of my comfort zone. A friend had sent me an audio clip of some relaxing hypnosis.  I listened to it for a few nights at bed time, it really relaxed me and left me feeling refreshed.  I met with her this week and we did a session together, amazing. I envisioned myself at my goal, I can't even put it into words but it lit a fire in me. I have another clip to listen to in the mornings, I was always skeptical of hypnosis but honestly it's more like meditation than anything. A guided meditation leaving you feel complete and refreshed. Can't wait to try it out on the beach before my run.  Can we say #Clarity ?!
As we were chatting during our session, she mentioned one of my progress pictures.  Weight loss aside, she mentioned the before picture was so dark, and now I'm glowing.  I love to think I glow – ha! But I know exactly what she meant, I wasn't in a good place and  I am so much happier now. I'm not where I want to be yet, and I still have a while to go, but I'm looking forward to it!
If you haven't yet, check out my beginning:
Follow my daily updates etc on Instagram: https://www.instagram.com/myinnerstruggle/
So I am reading this book, "You are a Badass" by Jen Sincero (you know, in my free time). I've highlighted so many good points already and I'm only a few chapters in.  I recommend you check it out!
XO