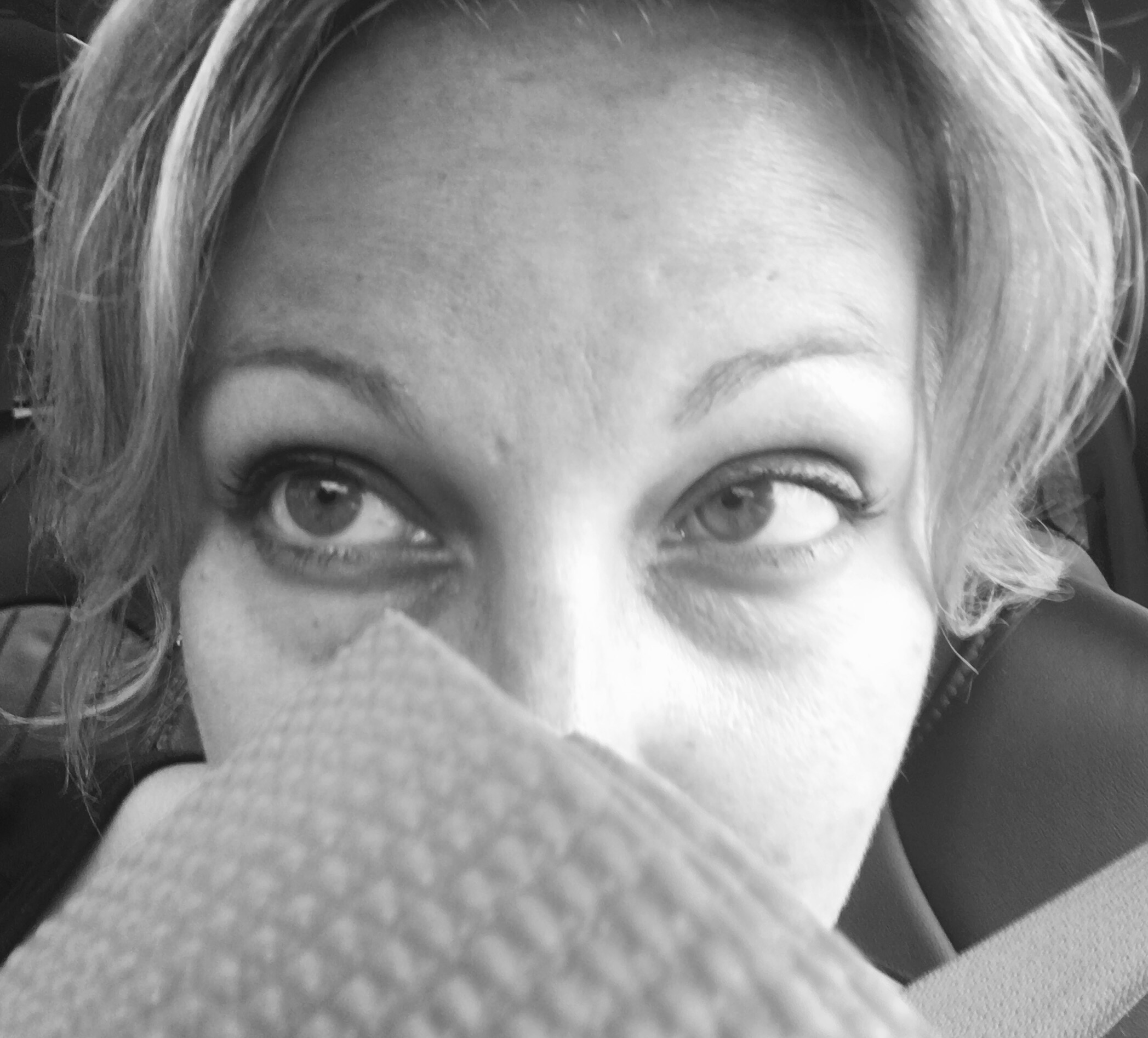 Clearly not everything works out the way you want it to, it works out the way it's supposed to.
You are only in control of yourself.
I have to remind myself of this constantly.

Happy beginnings
I'm down another two pounds this week, bringing this months total to six. Happy to be in this place, it's working for me.
My whole life I've wished I could go away (anywhere) and come back different. Whether it was how I looked, my mindset or my attitude. I'm incapable of faking anything, if my feelings aren't real, I'm screwed. So, if I ask you how you're doing, I'm interested in the answer.

It wasn't that long ago when I was talking about how fortunate I was to have the ability to work from home. Even the times I'm torn in four different directions.
But sometimes your decisions are made for you, and sometimes those decisions are the best ones. (And sometimes not, but let's be positive here huh?)
I very recently returned to the full time working mom role. I'll admit, I was very reluctant, but here I am week two killing it. I've only been out of an office environment for a little more than a year and how easily you forget. The hustle and bustle, but I have to say it's gratifying. I love solving problems. I like the outside objective view.
Mom Life


I had a temporary lapse of memory on how much mornings suck. I mean really they always kind of do (I'm a morning person if it starts silently with coffee 😘). But no matter how much prep or planning I do, or how early I get up, we're still rushing.
You know, we all go through those moments when we feel like you're doing it all. Running children here, there, and everywhere; maintaining a busy household, cleaning, cooking, yet still always think "I need to do better".
Picture it: dressed for work, on my third trip out to the car to load the necessary "stuff" we all need for our various days. This trip I'm carrying my nearly two year old, so she has zero opportunity of running away and delaying the process even further.


Isn't she cute?? As I said…on my way to the car (which isn't far, mind you). I open the car door to buckle her in her seat and tripped on myself (naturally). Insert explicative, and just as expected, as clear as day she repeats "shit". And there it is, momwin!
I'd like to say that's the first time that's happened to me, but the two before her had similar events 😬 ah well.
Yoga
So finally, I arrive tonight at yoga. I've been looking so forward to this all day. The last year has brought on tremendous change, and growth within myself. I did go away and "come back" different. Taking time for yourself is just as important as any other activity.
I've been struggling to find a time that works for me to work out (it's my therapy). I was so grateful tonight I could go to yoga and have that hour to ground myself and find my happy.
In the coming weeks I look forward to getting back into crossfit, and start running again.
XO