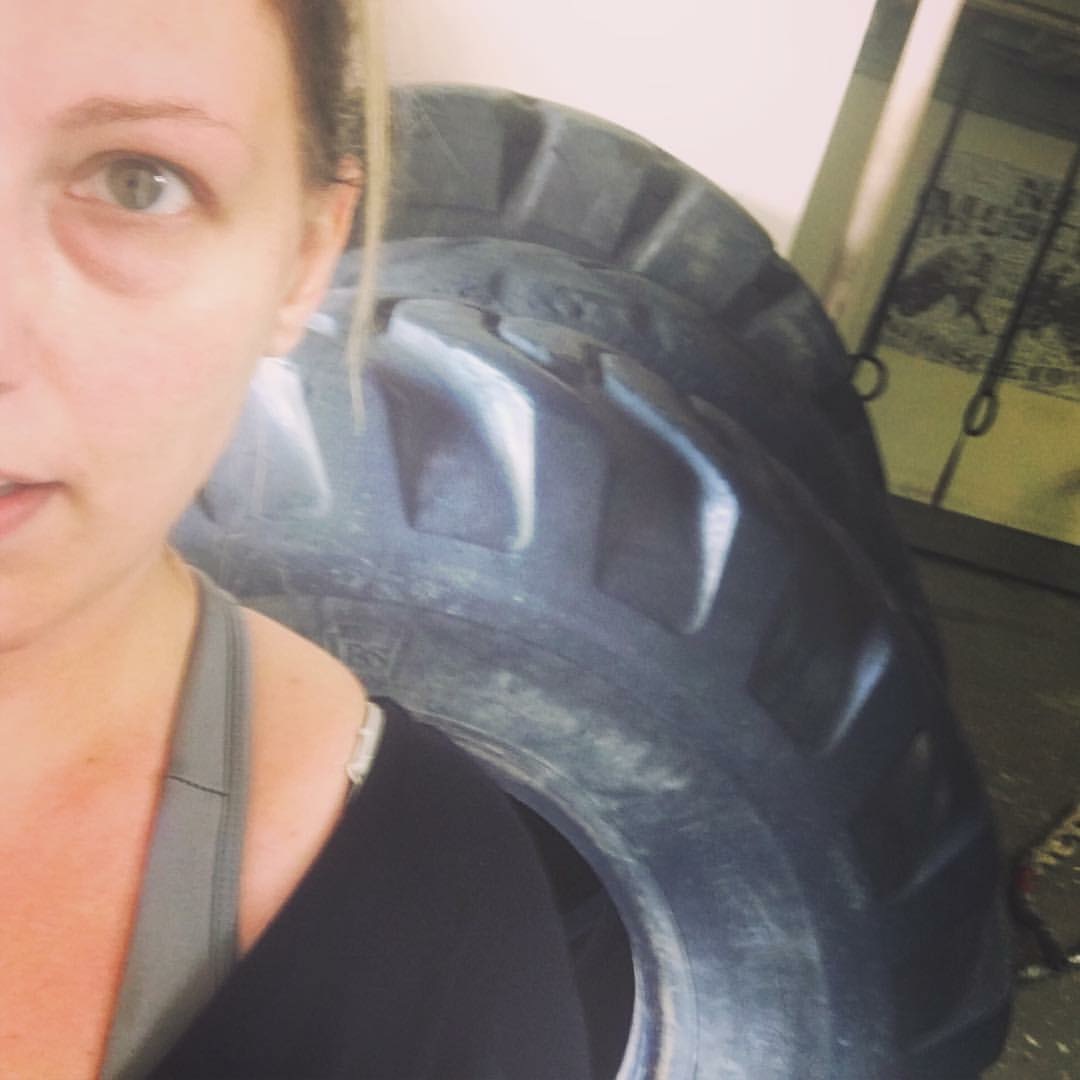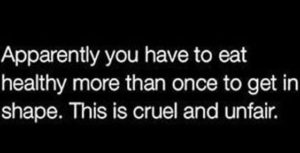 Be patient. Things worth having, are worth waiting for. Good things come to those who wait. These are things I have to tell myself on an all-day everyday basis.  I'll have a really great day…got a good workout in, ate great, and the scale doesn't reflect that the next day. Duh, it takes more than one good day.  I am the most impatient person I know (just ask Ben:)).  I want results yesterday! Deep down I know…I need to be persistent.  Eat well every day.  Exercise every day.  These are my inner struggles. Ugh, must be patient. So tomorrow, I'm going to do it all over again.
I had a really great workout today! It took me back to the days of training with Michelle :). Super tough stuff, and I didn't throw up! Yay! I trained with Rob from NJ Muscle, it was pretty awesome and I'm not sure I'll be able to use the steering wheel let alone walk tomorrow – yikes!
During warm up I gave Rob the DL on my latest happenings and my blog, he thought it was pretty cool and let me snap a few pics during our session.  I love working out with a trainer I push myself so much harder.  I wasn't sure what to expect pulling up to this crazy garage – but it was pretty awesome! Can't wait to go back!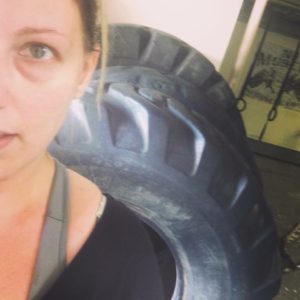 Don't mind the giant bags under my eyes, the baby hasn't been sleeping for weeks! The last giant tire in the picture weighs 1,000 pounds – crazy!
After an hour workout the sled was the last obstacle. It weighs about 215 pounds, I pushed it about 60 feet four times, pretty proud of myself I was about ready to drop at that point.  Save the best for last, right Rob?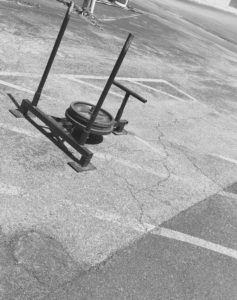 I felt like a did well, considering how tough this was.  There are two areas I knew going into it (and maybe it's partly to do with my mindset) that I need to work on.  Push ups and planks. So…I have about month to go before the mud run.  How about a challenge? Later on I'll post a push up and plank challenge for the next thirty days, increasing the amount each day.  Please feel free to join in and follow on Facebook, https://www.facebook.com/MyInnerStruggle/ we can check on each other's progress. This will help with my persistence, I'm printing mine out and hanging it on my fridge.
To be honest, when I began this blog I was feeling pretty inadequate.  If you've been following from the beginning (and if not, feel free to go back and take a gander), I've been wanting to do this for a long time.  And now, I am so happy I did.  I love getting all the messages, texts, emails, etc. saying how much this has helped each of you step out of your comfort zone.  To focus on yourself, gain confidence (I know I have) and feel good.
XO,
Determined Badass 🙂