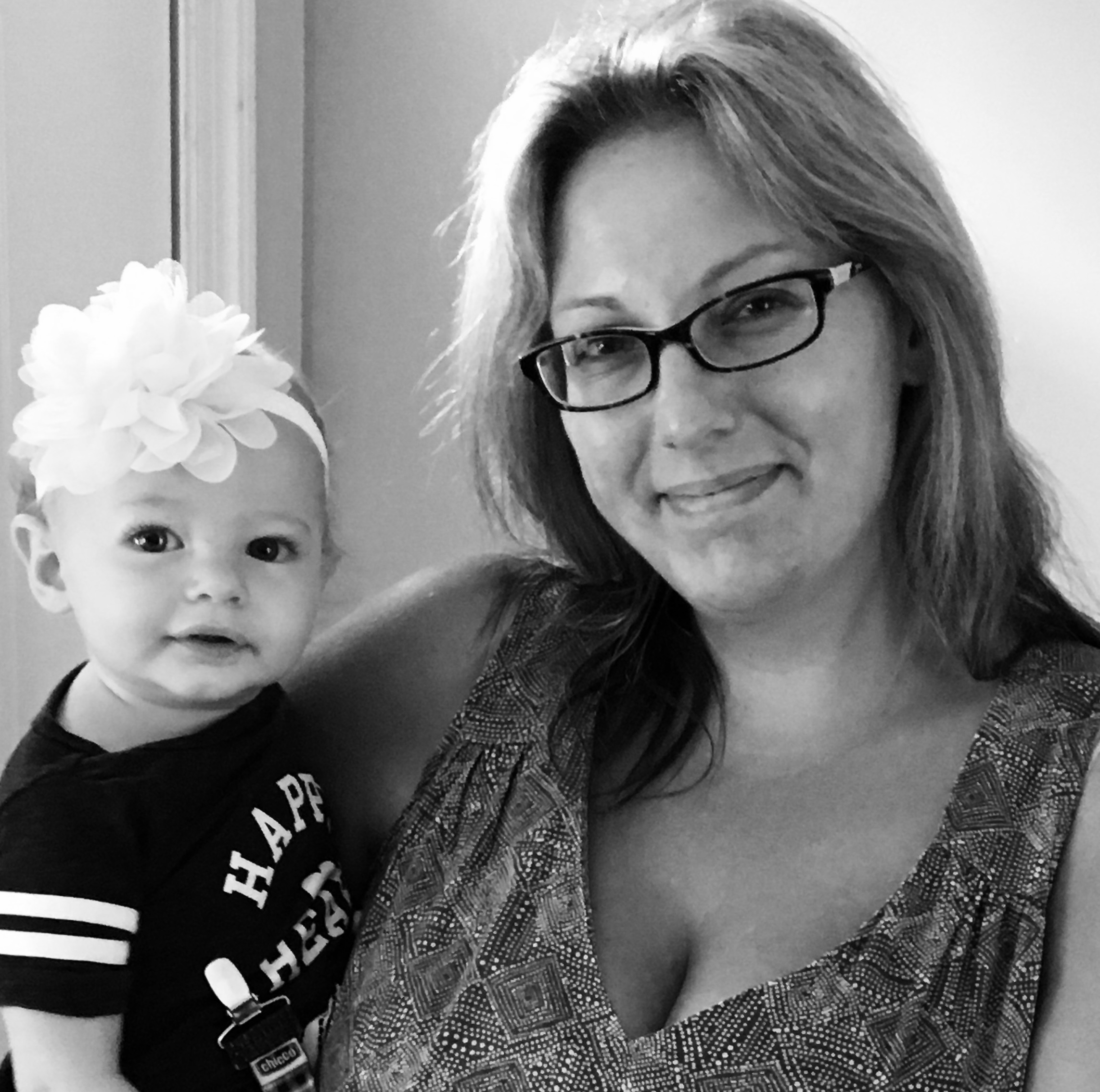 While my main focus with this blog is weight loss, it involves your entire life.  I'm a mom with three kids, two in various activities. I don't have the luxury of just dropping everything for the gym and focusing on how many lettuce leaves are on my plate.  I'm busy, as we all are. My hope is that this blog can help other people in the same situation, we're all in this together!
What a gorgeous morning, I'm having coffee on the deck – it's my favorite spot.
We survived the first week of school, it felt like three but we made it! I spent my week trying to settle into a routine, but you know, everything always changes anyway.  I guess it's the core activities to get used to, catching the bus, packing lunches, homework (I didn't miss that).
The later part of the week I was busy getting shit done. Why do I procrastinate?  I've had all these things I need to do with my mom's estate and papers to file (not to mention the entire contents of her life sitting in my garage, we can't walk through it).  I was able to complete what I've been procrastinating, file it and it feels better not having it hanging over my head. Next up, boxes.
I was also lucky to have a girl afternoon with a dear friend, lunch, wine and lots of chat. I needed that desperately, can't wait for the next time!
So…it's Sunday; time to prep for the week ahead.  I think we have something nearly every day, so a little prep will go a long way. A lot of you ask for guidance on menu planning; I like to keep it simple.  I love to cook and share my food with family and friends and simple is best.  I don't usually follow recipes, I'll use it as a guideline and add or omit whatever I think will be best. Part of prepping for me, is making a few things ahead that you can then turn into another recipe.  I HATE wasting food, more importantly money so if I can create something else from leftovers I'm all over it.
I'll put my menu for the week below and you'll see what I mean.
Sunday – We'll be out celebrating a birthday (yay no dishes!)
Monday – Pasta with meatballs and sautéed zucchini (meatballs will be cooking in the crock-pot all day in sauce)
Tuesday – Meatball Parmesan paninis with salad (I used my panini press A LOT!)
Wednesday – Chicken chili (crock-pot), I'll often have my chili over salad.
Thursday – Broccoli cheddar soup (I love homemade, but Costco's is delish. Don't be afraid to add anything you have in the fridge to make it more hearty; chicken, potatoes, rice, extra veg)
Friday – Stuffed baked potatoes (Simple, easy and not a lot of cleanup as I will be party prepping! Toppings can be the broccoli cheddar mixture or leftover chili)
Saturday – Evelyn's birthday celebration
My kids enjoy salad, and I buy a huge tub of it every week so I'll whip up a salad alongside a lot of nights.  I like to keep my salads interesting; avocado, apples, tomatoes, sliced almonds or walnuts, the list goes on. Again, my point isn't to have everything planned to a T, it's to help with the chaos and craziness of the week, while staying on a budget I can live with.
Any time a recipe or meal idea pops into my head I'll write it down or email it to myself so that when I sit down to plan my menu, I have some ideas. Unless it's a dish we absolutely love, I hate having the same thing all the time. Another tip I've done myself in the past is to assign each night a "theme" and stick with that.  Example; Monday is Italian, it doesn't have to be spaghetti every week, but maybe chicken Parmesan, ravioli etc.; Tuesday is Mexican, tacos, enchiladas, taco salad etc. you get the idea. It might fuel some creativity.
There isn't too much prep work for this week ahead I kept it as simple as possible.  I'll make up the meatballs tonight, put them into the crockpot and put the insert into the fridge.  After I get the kids on the bus all I have to do is place the insert into the crockpot and turn it on, how easy is that?  I'll sauté the zucchini while the pasta is boiling.
Baked potatoes can also be done in the crockpot! Wash and wrap each one in foil place them in the crock-pot and dinner time, you're ready to go!
As I plan my menu I have a grocery list simultaneously going.
Okay I'll be off to the grocery store and then prepping!  And I have to get a run in on this beautiful day!
Please follow me on Instagram for daily updates, pics etc.!  https://www.instagram.com/myinnerstruggle/
XO
Preppy Mom