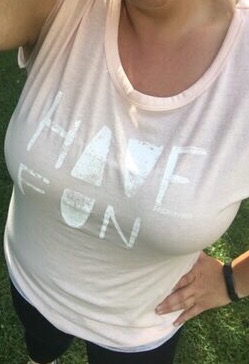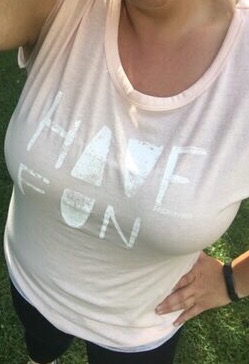 Happy 4th of July…a little late.  I had a great weekend spending time with my family, getting tons accomplished, feeling recharged and ready for my week.  Big changes coming this week – stay tuned!
4th of July is also my wedding anniversary, the hubs and I celebrated 14 years this year! Crazy how fast time flies. We were so young when we met, and got married.  And here we are now, with three beautiful children and a very busy life.
As I was going through pictures trying to find some of just the two of us I realized we were seriously lacking. For years I didn't want my picture taken, like at all. It would cause me slight anxiety, proof and confirmation of the way I looked. I spent a long time not loving myself, I still struggle but it's something I'm working on. I think I've reached the point however (since losing my own mom) that don't care what I look like (okay, I do but you know what I mean) I'm taking pictures, tons of them, with my kids and my husband. There weren't many pictures of me (or my siblings) with my mom and I hate that. So, I'm fixing that for my own kids.
With each new day there's potential for new adventure. I've said it before; I get excited about a lot. Who cares? I'm having fun, and if I'm building this little adventure in my head and then I tell the kids about it, they'll be excited too. Life is all about the experiences and what you make of it, right? Would you rather be dreading everything you're doing or put a positive spin on it? Call me Mrs. Positive Pants today! I want to be able to look back on something and think "that was a good time". So anyway, that's why I bought this shirt, it makes me smile.
So that's my motto for today, and every day.  HAVE FUN 🙂
XO,
Fun Badass