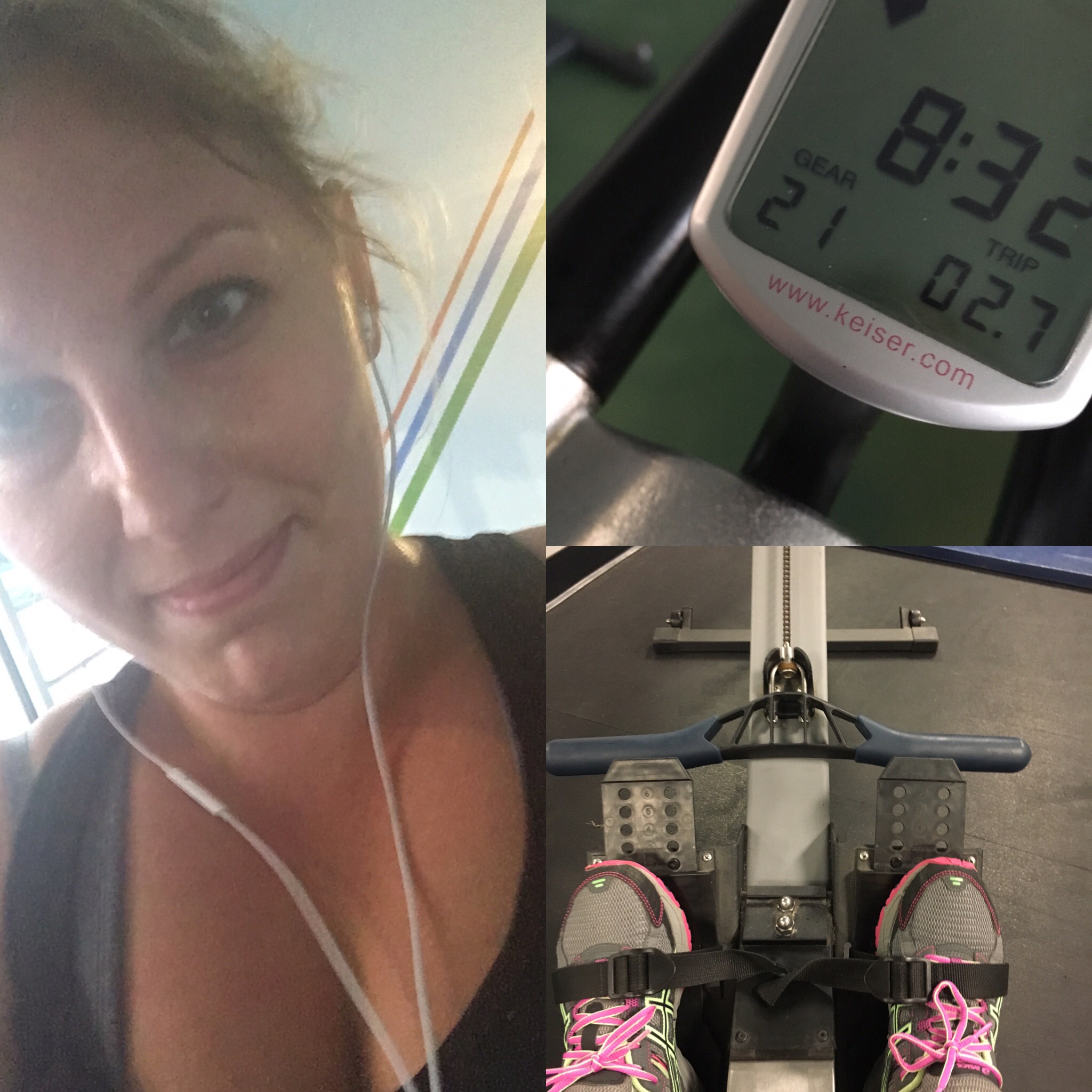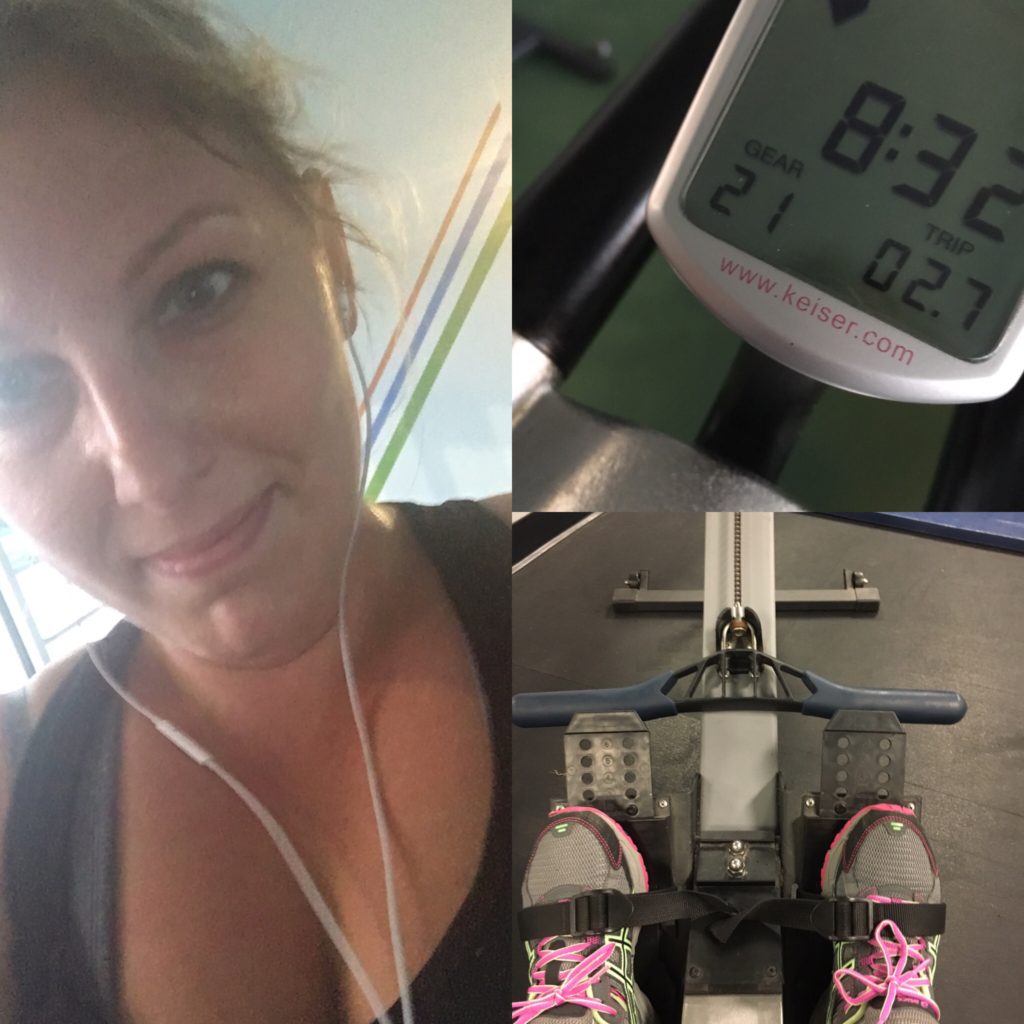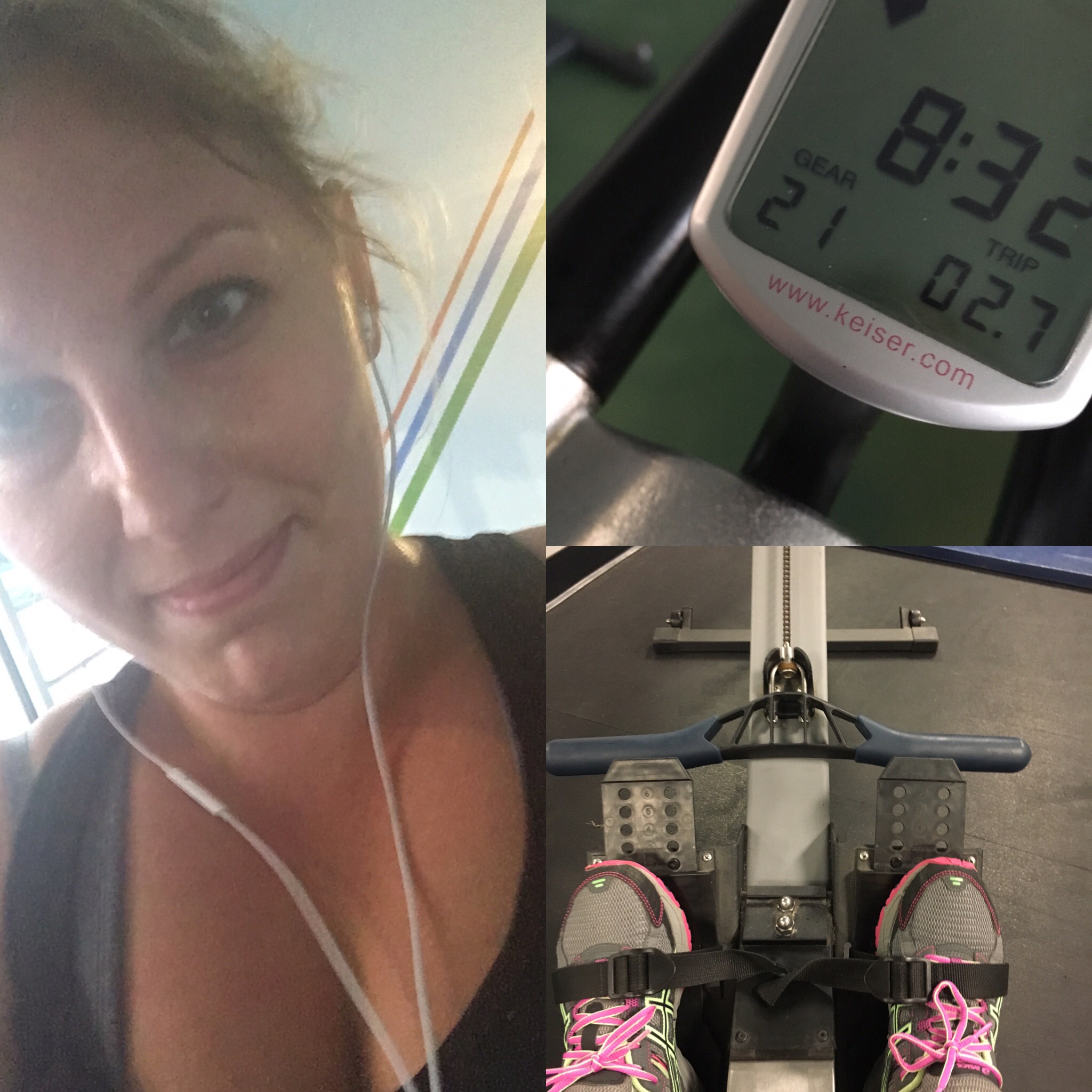 Okay so it's been a hell of a week; oh wait, it's Monday. Ugh. I've been playing mommy nurse for what feels like an eternity. And, thankfully, I'm finally feeling better, on my third different antibiotic. Good times.
So… we had no activities tonight I took full advantage (thank you darling husband for playing along!). After I got the kids, I sprung for it…a little me time. After a little pampering I ran home, and changed for the gym. It's been far too long since I was on a bike I was almost giddy pulling up to the gym.
I lead me, myself, and I in a super sweaty spin session. It felt so good to be on the bike, challenging myself, and naturally, music up. Getting my certification is something I really really want.  I need to focus on that.
After being on the bike a while I stretched and moved onto the rowing machine…then abs. I didn't really have a plan tonight I just needed to sweat and let out all the angst. It was just what I needed.
On par with meal plan today also! I didn't get to finish my menu yet, but I am working on it with a little help!
XO,
Sweaty Badass