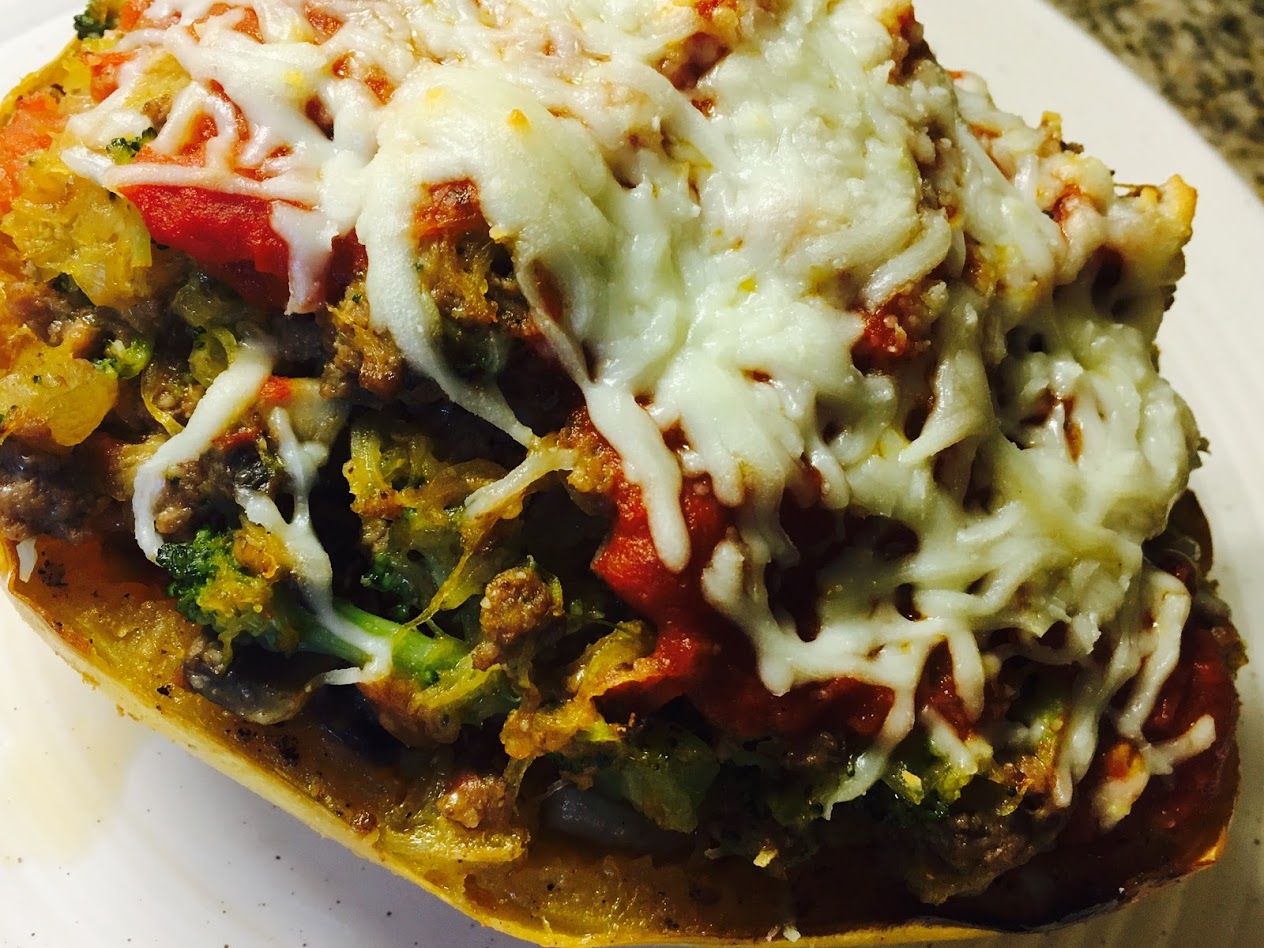 I made an amazing dinner last night. My kids love pasta, I do too but I'm always looking for replacements to get more bang for my calorie buck. I see so many recipes for spaghetti squash but honestly, I've tried making it before and I wasn't a fan. I think it was the texture.  But everyone is always promoting it so I decided to give it another whirl. I just threw this together and wrote it all out while I was in the process.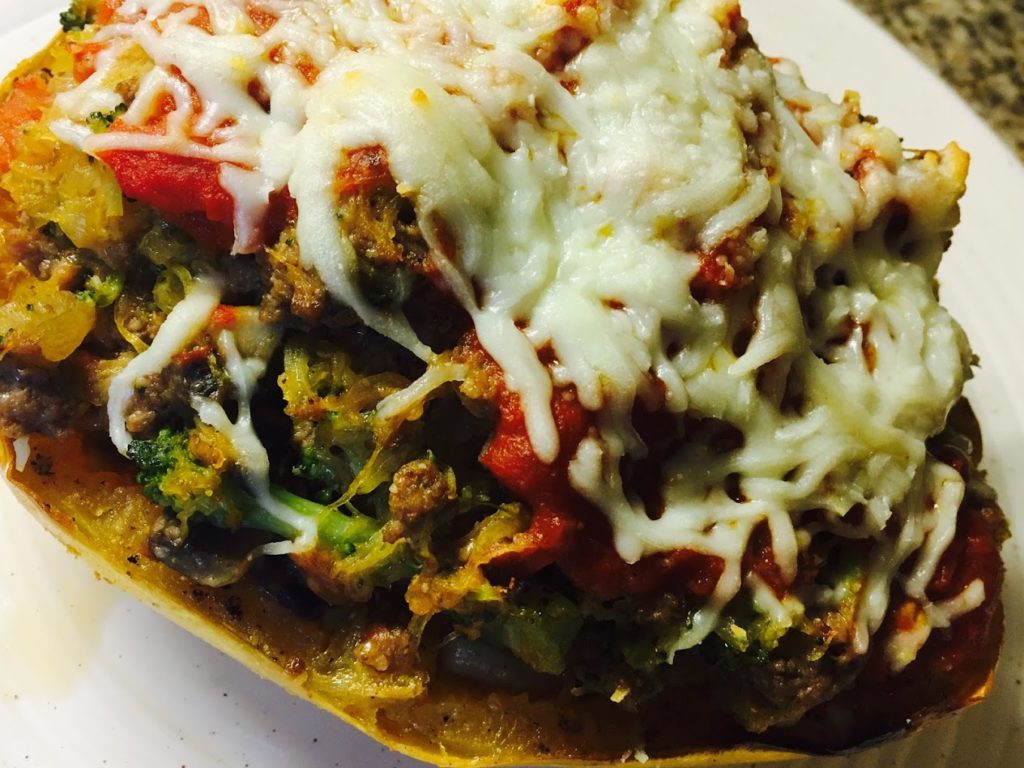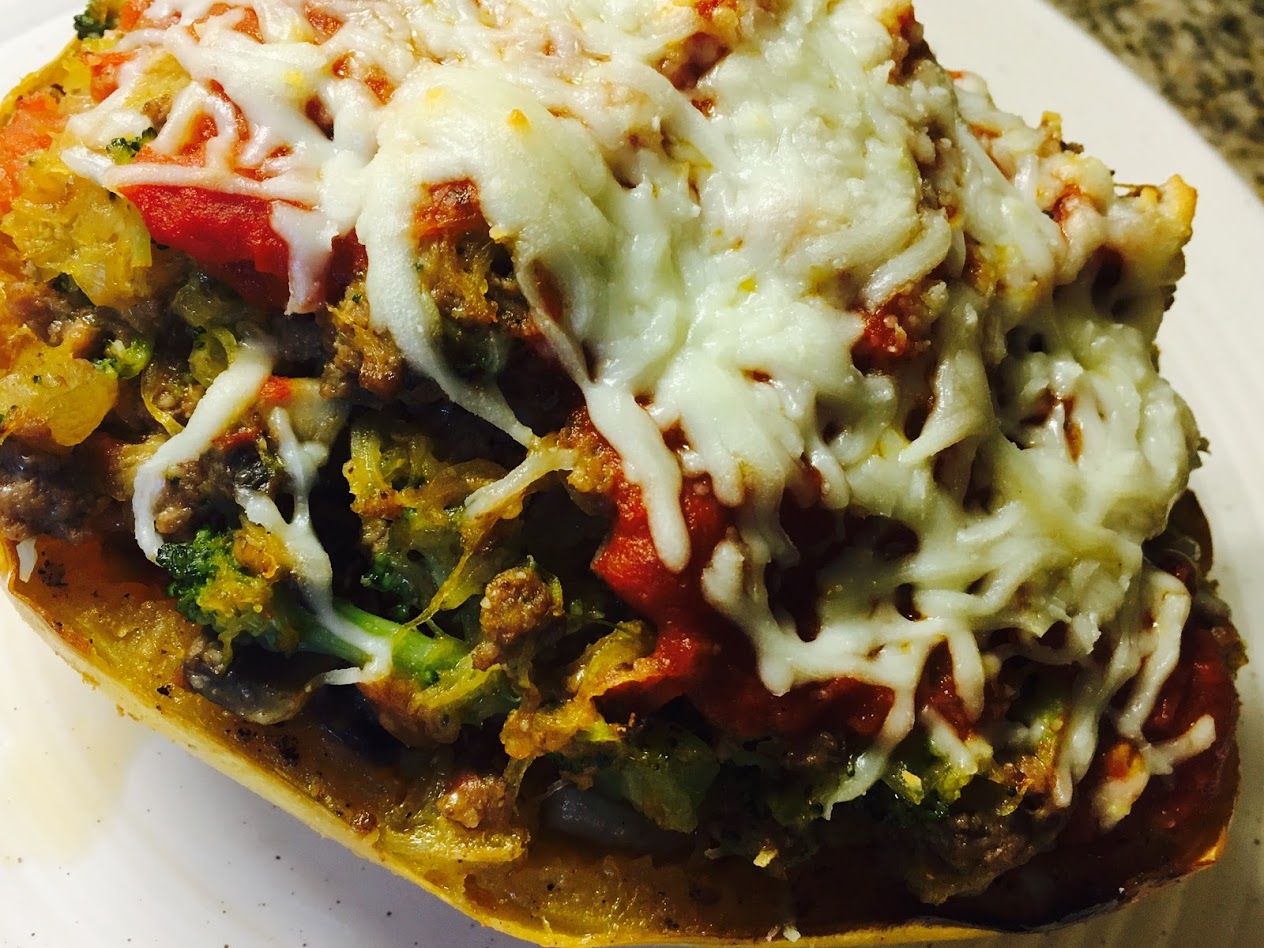 "Spasta" – Spaghetti squash "pasta"
1 spaghetti squash
1 C beef browned
2 C broccoli
1 C mushrooms
½ Onion (diced)
2 cloves garlic (minced)
1 cup Marinara sauce
¼ C parmesan cheese
½ C mozzarella cheese (I used part skim)
Cut the squash in half, length wise. Brush the inside of the flesh with olive oil (I used extra virgin). Sprinkle with salt and pepper.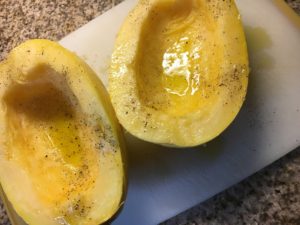 Place squash cut-side down on a pan lined with foil.  Bake at 450 for 40 minutes.  Remove from oven, cover with foil, and set aside.
I had an entire pound of organic ground beef that I browned, added in my Wildtree Adobo seasoning (I love this stuff), adding flavor to each layer. Drain the meat and set aside.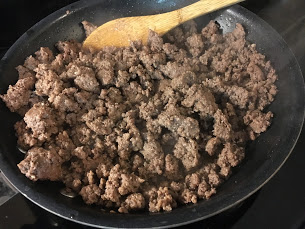 I sliced the onions, mushrooms, and minced the garlic. Sauté  until cooked through and set aside.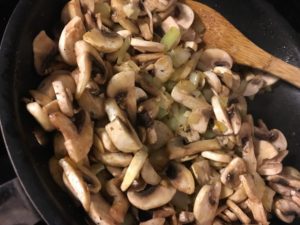 Now is when the magic happens; take a fork and begin shredding the inside of the squash. I tried to remove as much as possible while still leaving the shell intact. I place the shredded squash into a big bowl and return the shells to the pan.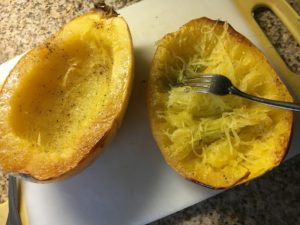 Add the mushrooms, onions, garlic, broccoli (this was leftover steamed broccoli I had and wanted to use it up). Add 1 cup of the beef. Stir to combine
Add ½ c marinara sauce and ¼ c parmesan cheese, stir.
Scoop into shells, top each with 1/4c sauce and 1/4c mozz
Heat in oven 15-20 mins until everything is heated through.  It was so delicious! I input my recipe into my fitness pal and here are the stats I got: 644 calories, 38.9g fat, 39.8g carbs, 41.3g protein. I only divided the recipe into two (one entire half for each person) however it was too much and I could only eat half.  I think next time; I'll try out ground turkey too to lower the fat content. Fyi, I made pasta for the kids and added the remaining beef and sauce to that. It's all about trying new things right?  This is definitely a keeper!